Stainless Steel Jescar Fretwire #FW58118-S

Stainless Steel is a lot harder and tougher to work with than nickel silver fretwire(

not recommended for the beginner

)

Super Jumbo Electric guitar size

2 3/4"(69.85mm) wide(usable width is approx. 2 5/8"(66.675mm))

25 frets pre-radiused

No need for a fretwire bender -

**custom radiusing available if requested before ordering**

Crown width: .118" (2.99mm) Crown Height: .058" (1.47mm)

Recommended for slot width of .023"

Please be sure to check size before ordering
Jescar stainless steel fretwire is the hardest fret wire you can get. Jescar fretwire is used by many of the top guitar manufactures and highly regarded repair shops. You can't go wrong using Jescar fret wire on you next guitar or bass refret.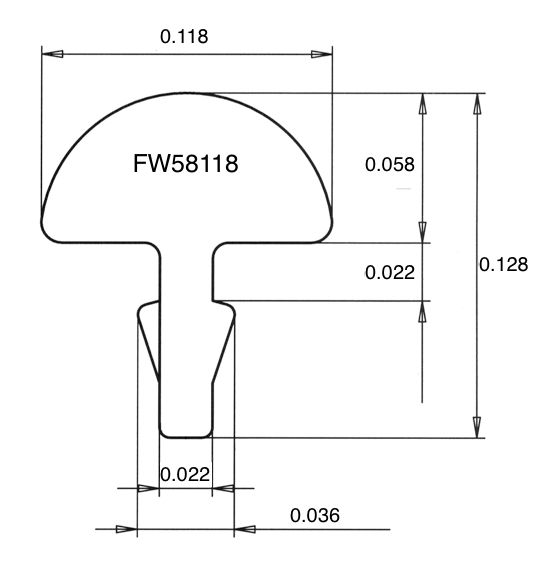 Don't need a fret bender.

It's pre bend to the correct radius and save me from buying a bender. Will buy again if I need it for other guitars.

These are basically perfect. Used them on three fret jobs so far, and will use this stuff in the future for sure. The radius is spot on, and they play like butter with a good level and crown. Absolute silk.

Jescar wire is super clean.

When you wash it before installation, there is barely any grease on it at all.

The fret barbs are really sharp and well formed, Jescar must do a good job maintaining their dies.

Polishes up nicely after installation, as only stainless can.